about us

MEHRINE THEE VENUE

It is the place where you can turn your dream into an astonishing reality: it has been carefully created to meet your deepest desire and highest request… This very place combines in a dignified way the four essential life's elements: Earth, Fire, Water, and Wind.
We created a dream for a specific reason.
You shall discover a magical space out of the bountiful gift of nature: it is a haven of peace where space itself makes you feel the life-giving universe sense. In this infinite landscape, you enjoy the great panoramic view of the horizon defining the borderline between heavent and earth...
Thee Venue is a guarantee for making your event an everlasting memory: it creates the perfect state to enjoy each and every moment of your special occasion. It was conceived to let you feel the caress of Mother Nature, this indescribable warmth that arises from the four essential components we have chosen to build this dream space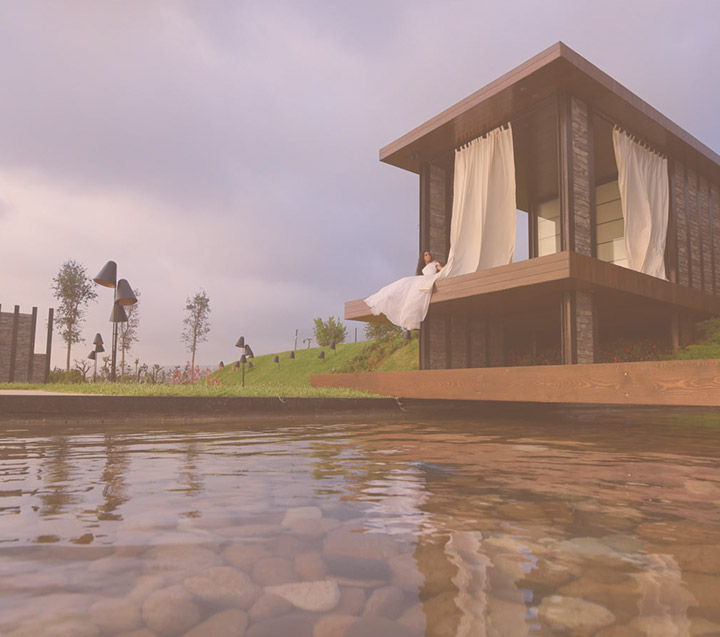 Earth
The earth element represents the hard, solid core base and is symbolized by the stone in the venue, the solidity of Mehrine

Fire
The fire element represents the energetic, forceful, moving elements in the world and it is symbolized by steel, that is majorly used in Mehrine areas.

Water
Our pond reveals the fluid and formless shape Water is formed of. Mehrine flows with the water element giving it a whimsical vibe.

Wind
The wind element represents growth and the joyful freedom of movement. It is best characterized by the human mind.
our venue's

Overview
Our Venue welcomes your 800 guests and our Ceremony area your 600 guests in a very secured zone, with a one of a kind customized settings where they can enjoy breath taking sea and mountain views only three minutes Away from the highway with an easy access and a smooth walking venue.